Educational Event on Planning + Zoning – 5/7/19 + Visioning the Future of Golden – 6/4/19
Thank you to our speakers for imparting their planning and zoning knowledge in less than two hours on May 7. Special thanks to City of Golden and Foothills Art Center for partnering on the June 4 community discussion. Learn more more here.
2nd Annual Flavors of Golden – 12/2/18
Thanks to all for celebrating our caring community. Our second annual event was a success. Read more here.
Golden Housing Forum – 6/21/18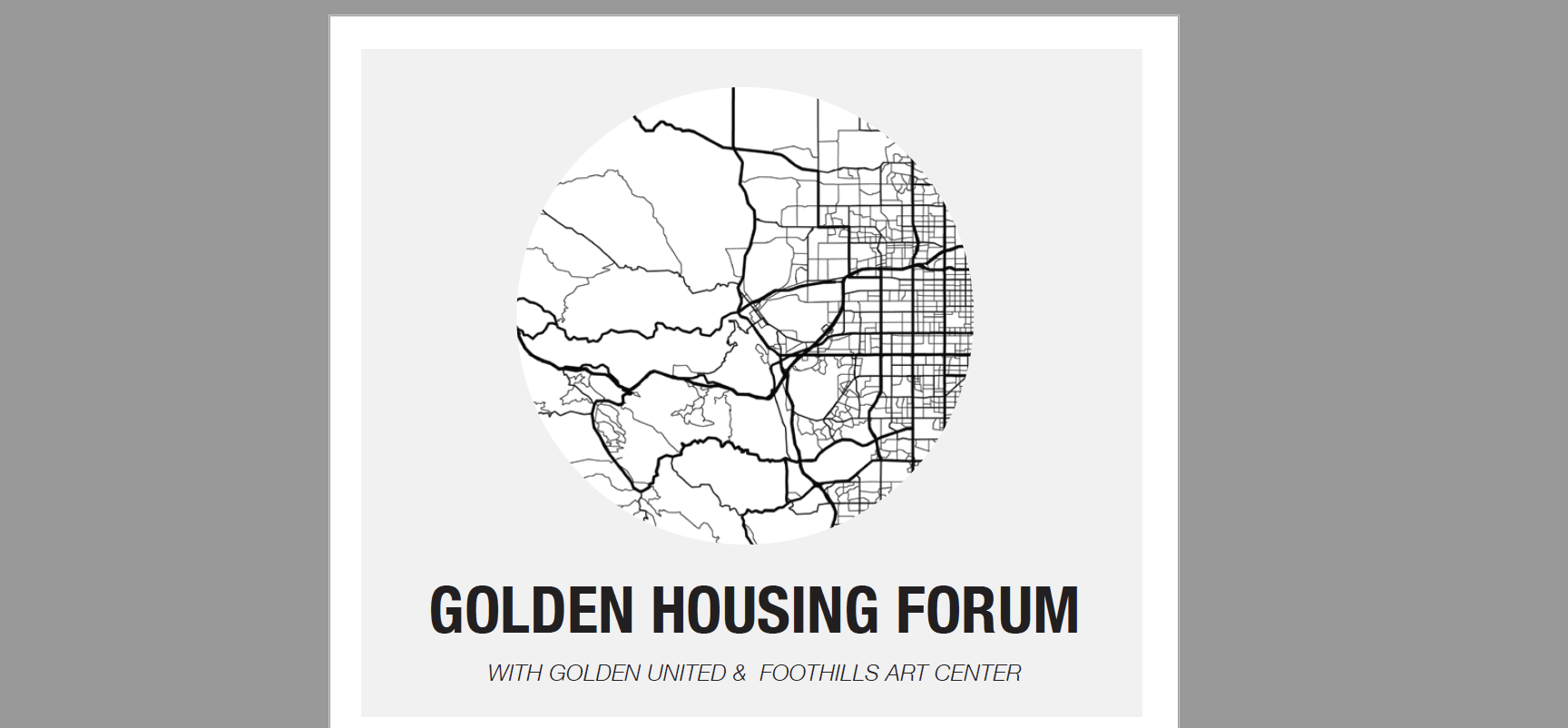 Thanks to Foothills Art Center, Bob's Atomic Burgers, Safeway, and Golden City Brewery, on June 21, more than 70 people gathered to discuss Affordable Housing and Golden's Character. Read more here.
FIRST MONDAYs COMMUNITY DISCUSSION – 5/7/18
On May 7th, Golden United convened a dialogue on campaign finance reform issues.  Alex and Arias, informed local residents from WolfPAC, provided an overview of the need for campaign finance reform and the state of play with initiatives in Colorado to address this issue.  The group of around 20 participants discussed problems with the current system where there is a lack of transparency on sources of funding, especially from some deep pocketed donors and groups.  Possible solutions were also highlighted.
FIRST MONDAYs COMMUNITY DISCUSSION – 4/2/18
Emilie Mitcham spoke to us about Civility.
April, 2 2018 Learn more…
FIRST MONDAYs COMMUNITY DISCUSSION – 3/5/18
Steve Jensen taught us about rule of law, personal responsibility and talked about gun violence and school safety.
February 5, 2018 Learn more…
FIRST MONDAYs COMMUNITY DISCUSSION – 2/5/18
Dialogue on American Values and How Values Guide our Views
Flavors of Golden

November 5, 2017  Learn more….
Rally for Unity in Golden
August 22, 2017